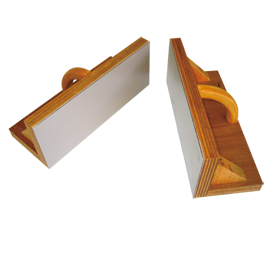 The grip, that incorporates the feedback of the site, is a circular shape handle that is easy to hold.
It is easy to hit against paper. Especially effective for preventing the collapse of small plates that are easily collapsed.
Please contact us for custom sizes of 300 x 120 mm with handles.
Suggested retail price
DX Gripper(300x120x120) 14,500 yen Other sizes are quoted separately.